U.T.SEC Newsroom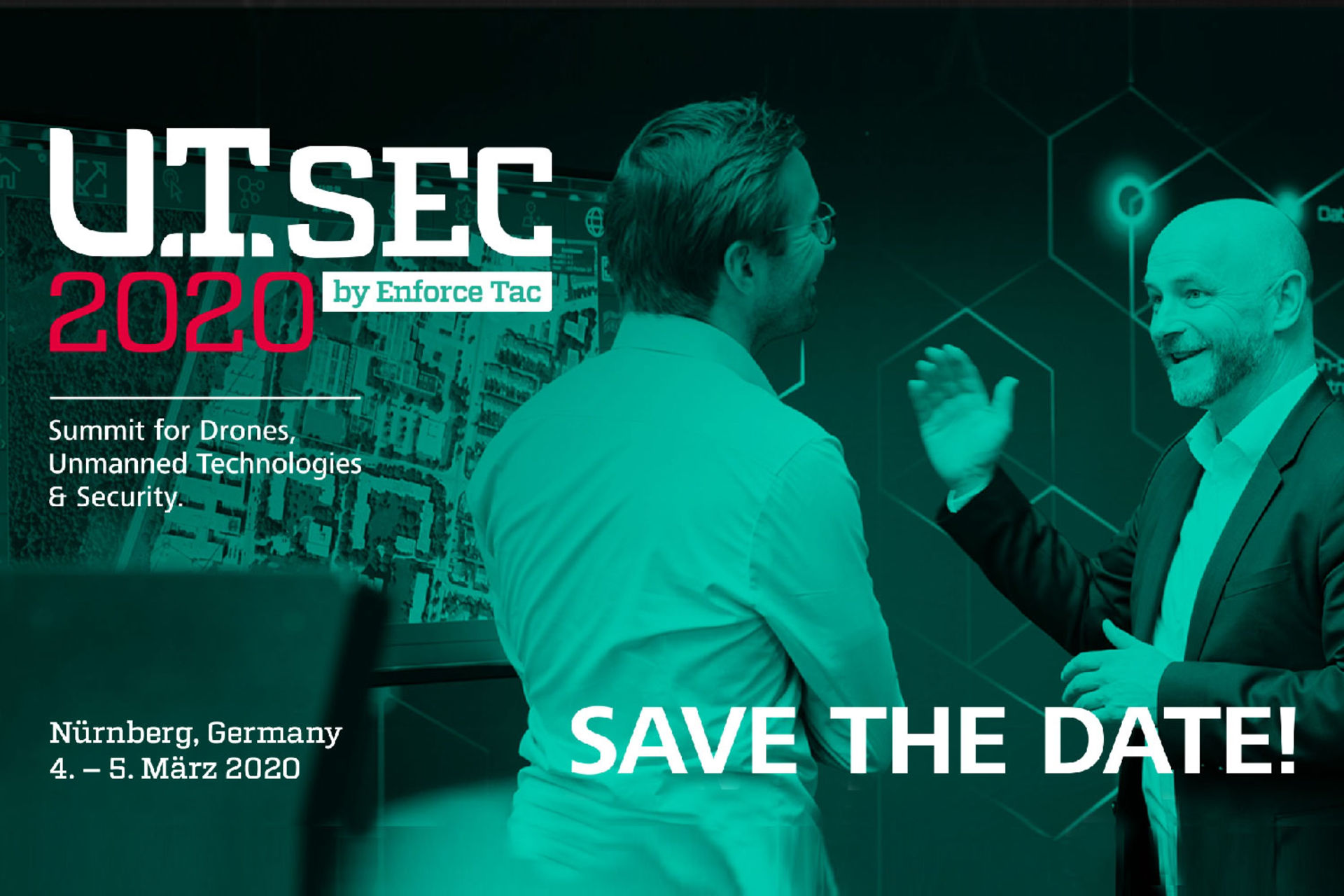 See you at U.T.SEC 2020 – Summit for Drones, Unmanned Technologies & Security
Discover the current trends for security agencies at the U.T.SEC from 4-5 March 2020 in Nuremberg. The focus of this unique event – consisting of expo, networking, workshop and conference – is on the latest products relating to the use of, and defence against drones as well as discussions and exchange of experience on security topics on all aspects around unmanned technologies.
U.T.SEC 2019 – Summit for Drones, Unmanned Technologies & Security
Join us at the U.T.SEC on March 6 and 7, 2019, when users, suppliers and experts in the field of drones and security meet again in Nuremberg. The Summit, a unique mixture of Expo, networking, workshop, conference and interaction, offers the right platform for this.